JRIndustries – Our Company, Our History
JRIndustries, Inc. opened their doors in 1993 and was started by Jerry and Ralph Kernea. Prior to going into the concrete form & supply business, they owned and operated a concrete poured wall business called "Walls Unlimited, Inc." for over twenty years.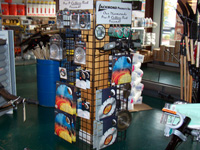 In those twenty years the industry gave way to several opportunities and all kinds of wall applications such as retaining walls ranging as high as 30′, large dams w/ huge spillways, bridges, detention ponds, weir structures, box culverts and all types of house foundations. Once the wall business was underway, "Walls Unlimited, Inc." moved into doing flatwork and continued to explore new options as the years went by. Soon they ventured into the grading business along with doing backfilling and compaction work. That led us into becoming a fully operational concrete construction company. As the years passed and the industry became more demanding, Ralph and Jerry had yet another idea; taking the concrete wall business to yet another level by starting a supply business. They drew from their considerable experience and utilized their past knowledge to become a concrete form & supply company second to none!
As JRIndustries, Inc. continued to grow at such a rapid pace we sold the wall company nine years later. Our goal was to continue to put great efforts into our new venture and to make JRIndustries, Inc. the best concrete form & supply company in the business! Here at JRIndustries, Inc. "we don't just buy the product and sell the product; we've actually used the product ourselves!" If we encounter something we've never used, we research it until we feel we can stand behind it and support it to our customers. We also want the contractor to feel comfortable buying it and using it. Once you've had the opportunity to visit us and discover something that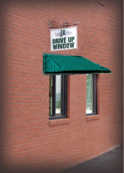 you'd like us to carry that we don't currently stock, just ask and we'll consider stocking it for your convenience. Having been on this side of the business for over 30 years, we have the utmost respect for each of you as you make your way forward to being the best concrete contractor you can possibly become. We at JRIndustries, Inc. want to contribute to your success by supplying you with the very best concrete products money can buy while also passing on any of our knowledge that would essentially help your business grow.
JRIndustries, Inc.'s sales force is unmatched with over half of our staff having 20+ year's experience. We offer same day delivery and in many cases can get your order to you within a few hours of placing it. We've added a drive-up window for those of you who must get in and get out quickly because concrete is on the way.
Come on in, get to know us and see the difference you've been looking for in a concrete supply company… and we will continue to strive to meet and, in many cases, exceed your needs by helping you grow and expand your business as a successful concrete contractor.